Bleat It
From DDwiki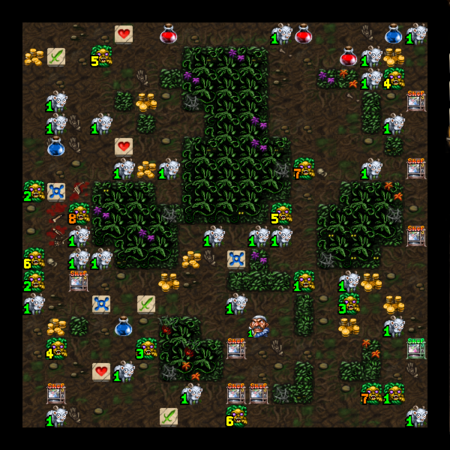 | | |
| --- | --- |
| | This article is in need of content, please consider adding to it. |
The Bleat It dungeon is the

 Fighter bronze challenge.
Gorgons have broken into the Kingdom's petting zoo, spreading madness and petrification. Fight your way through the enraged goats and put an end to the gorgon leader!
Monsters: Goats and Gorgons
Boss: Medusa (Level 8)
Recommended Race(s): Goblin
Strategy
The strange thing about this challenge is there are only 15 gorgons (two per levels 1-7 and Medusa) and everything else is a level 1 goat. This level teaches you about maxing out your exp from popcorn. It provides free, non-convertable

 WONAFYT and

 IMAWAL glyphs, although those are the only glyphs that spawn. You really shouldn't have much trouble beating Medusa. By level six or seven you should easily be able to kill her using your potions and your
 Death Protection.